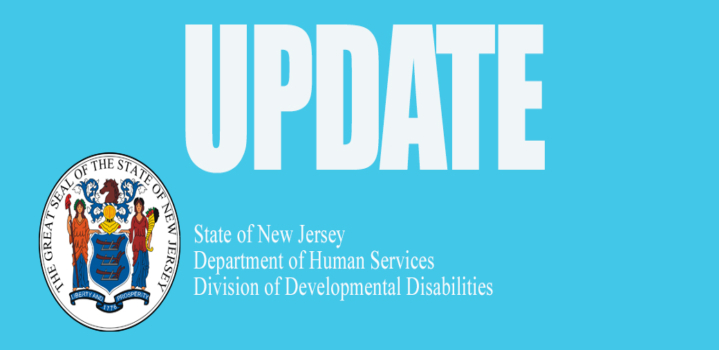 From DHS/DDD Acting Assistant Commissioner Jonathan Seifried, "As they did last year, Governor Murphy and the New Jersey Legislature have identified an additional $36 million in state and federal funding in the new fiscal year budget to support higher wages for direct support professionals (DSPs) who serve individuals with intellectual/developmental disabilities."
FY2020 DSP Wage Increase
New Jersey's new state budget, effective July 1, includes funding to increase wages for direct support professionals (DSPs) who serve individuals with intellectual and developmental disabilities. To accommodate this increased funding, the Division will increase fee-for-service budgets, and the rates for the impacted services listed below. As with the DSP wage increase last fiscal year, provider agencies are required to utilize the increased rates for wage increases for all direct support professionals.
Impacted Services
Career planning
Community inclusion
Community-based supports
Day habilitation
Individual supports
Prevocational training
Respite
Supported employment (group and individual)
The rate and budget increases will be applied internally by the Division of Developmental Disabilities information technology staff and will be reflected in iRecord fee-for-service plans, as of August 3, 2019.
Medicaid will internally correct provider claims already received for services from July 1 forward. Alternatively, providers who already submitted claims for services provided from July 1 forward can cancel and resubmit those claims after the iRecord changes are made.
For more information please see the FY2020 DSP Wage Increase FAQs. For a breakdown of FY19 vs FY20 rates please see the FY2020 Rate Increase Grid. Additional questions can be directed to the Division's Fee-for-Service Helpdesk: DDD.FeeForService@dhs.state.nj.us.
Update Amendment (August 6, 2019)
We recently shared with you the good news that the Division will be increasing service rates in order for providers to raise wages for agency-employed direct support professionals.  To accommodate the wage increase, the Division must complete system modifications to the fee-for-service rates for eight impacted services and to all fee-for-service individualized budgets.
These system modifications, scheduled to go into effect August 3, will be temporarily delayed. An update will be sent as soon as a new implementation date is identified. As indicated previously, the wage increase will be retroactive to July 1, 2019.
Please don't hesitate to reach out to our Fee-For-Service Helpdesk (DDD.FeeForSevice@dhs.state.nj.us) with questions or concerns.
Thank you for your support for the direct support professionals who provide critical services to individuals with intellectual/developmental disabilities.