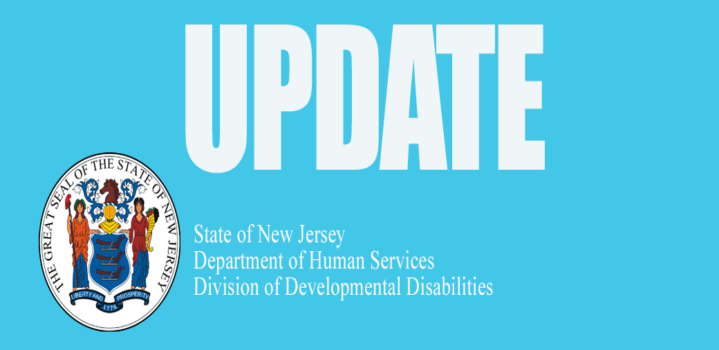 Please see announcements below about two exciting new DDD initiatives:
NEW WEBINAR! Supports Brokerage: An Overview for Support Coordinators, Individuals and Families
This webinar will assist support coordinators, individuals and families to better understand what Supports Brokerage is. It also details how this service can be used to assist individuals/families who choose to self-direct some or all of their services. There will be an overview of the Supports Brokerage service, followed by live Q&A. The target audience is support coordinators and individuals and families. However, anyone interested in learning more about the Supports Brokerage service is welcome to register.
Date: Thursday, August 1, 2019
Time: 1:00–2:30 p.m.
Please register for the webinar here.
NEW! Individual and Family Experience Survey
The Division of Developmental Disabilities (DDD) has developed a series of anonymous surveys to help us better understand the relationship between support coordinators, providers, individuals, and families. In addition, they help us find ways to improve services. The Individual and Family Experience Survey will only take a few minutes to complete. The survey will thereby enable us to capture the perspective of the individual and his/her family in terms of their experience with support coordination services. In the past, we have sent similar surveys to DDD support coordinators, support coordinator supervisors, and service providers. (Those surveys have enabled us to collect their experiences and recommendations.)
The Individual and Family Experience Survey will remain open through July 31. Participation is voluntary. Moreover, survey responses will remain confidential, and we will use no personal information. We will use the data collected to inform and prioritize initiatives to serve you better in the future. If you have any questions about the survey, or need to request a hard copy of the survey or over-the-phone translation services*, please contact 609-633-7762.
Please click or tap here to access the survey.
Para participar en la encuesta de experiencia individual y familiar para servicios de coordinación de apoyo, español, por favor haga clic aquí.
Thank you for your participation!
¡Muchímas gracias por su participación!
* Over-the-phone translation services are offered for the following languages: Arabic, Bengali, Burmese, Cantonese (simplified or traditional), Farsi, French, Haitian Creole, Italian, Japanese, Karen, Korean, Mandarin (simplified or traditional), Nepali, Polish, Portuguese, Punjabi, Russian, Somali, Spanish, Vietnamese