Disability articles thanksgiving fall: Welcome to our latest installment of noteworthy disability-themed articles! In addition, as a leader in the field, we are pleased to share our experience, knowledge, and expertise with the disability community through our social media outlets: Facebook, Twitter, LinkedIn, YouTube, Google+, and Pinterest.
Featured Advancing Opportunities Job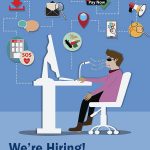 As the leading provider of assistive technology services to persons with all disabilities throughout New Jersey, Advancing Opportunities is seeking a Director, Assistive Technology Services, to lead this highly skilled and innovative team.
 Disability in the News (Mostly in New Jersey, the Population We Serve)
High school seniors in Massachusetts say it's time for a National Museum of Disability.
The United Nations recently created an interactive web page on disability statistics, searchable by nation and general type.
Fashion, Beauty, and Glamour: Inclusion of People with Disabilities
This time, we have four articles on clothing designers and the inclusion of their fashion-conscious customers who have a disability:
A woman with a disability who loves fashion finds fashion that loves her back.
Traditional clothes don't work for some people with disabilities—and that's a major problem.
Deep Dive: "The inclusive clothing market represents a significant, largely untapped opportunity."
"Professional Stylist Still Making Others Beautiful"
Assistive Technology
From The Atlantic: "A new breed of accessibility apps can make life easier for people with disabilities. They can also make it harder."
Bionic technology is removing physical barriers people with disabilities face. It also raises penetrating questions of what it means to be human.
For Parents of a Child with a Disability (Parenting)
"The continuous cycle of grief for special needs parents": Even in the face of boundless love, the reality of a child's disability can cause a parent occasional great sadness.
Read about "My Solution to the Plastic Straw Problem as a Disabled Environmentalist"
Advocacy and Self-advocacy
From the Baylor College of Medicine Blog Network—The unsung service that veterans provide: Disability advocacy
College for Students with a Disability
This article from the Philadelphia Inquirer discusses transitioning from high school to college for teens with autism.
Disability Rights, Accessibility
A writer with Forbes and disability advocate offers "six surprising ways to ditch disability bias in the workplace."
In another article on the same publication, an entrepreneur explains the need to have conversations on disabilities in the workplace.
Employment for People with Disabilities
Here are three things everyone in New Jersey should know about disability employment in our state.
Closing The Disability Inclusion Gap at Work: "These 5 Research-Proven Ways Will Help You Start Today"
Entrepreneurship is an increasingly positive and productive outlet for persons with disabilities to earn not only money, but also independence!
As person with a disability, you are seeking a good job. It can be daunting to match your abilities to your dream job, but here are tips to keep mind.
More and more, businesses are hiring people with disabilities, recognizing the benefits.
People with disabilities present an underused, often untapped group of valuable employees.
Informative, Positive, Noteworthy (or All Three!)
"Why This Photo Series of Babies with Disabilities Has the Power to Be Revolutionary": A beautiful, positive photo essay!
We found this New York Times opinion piece: "Rewriting the Old Disability Script"
This Ghanaian engineer has created the first superhero with cerebral palsy.
Notable Research on Disability
Here's a good piece from Scientific American: Hyping Autism Research 'News' Is a Disservice to People with Autism. Popular issues for quick, easy sharing often does not further awareness and knowledge.
Two people with paralysis walk again, using an implanted device.
Two very recent studies offer new clues to when and how the cerebellum contributes to features of autism. These findings follow up on the increasing evidence of the cerebellum being involved.
"How history forgot the woman who defined autism."
People with a Disability in the Community (Disability Rights and Acceptance; Inclusion)
"Smart Food, Indeed! This Delicious Popcorn Helps Autistic People Land Jobs." And Popcorn for the People is in New Jersey!
"The Fashion Industry – and Disability. Why do they go on ignoring the 20%"?
Disability Awareness and Appreciation
The Buffalo Museum of disABILITY shows history of pain and triumph. Here's an archive honoring the voices and experiences of disabled people from the Washington Post.