Welcome to our latest installment of noteworthy disability-themed articles! In addition, as a leader in the field, we are pleased to share our experience, knowledge, and expertise with the disability community through our social media outlets: Facebook, Twitter, LinkedIn, YouTube, Google+, and Pinterest.
In addition, we are specialists in the area of assistive technology and offer an array of services. The Assistive Technology Center is New Jersey's premier source of information and equipment.
Featured Advancing Opportunities Jobs
Residential Senior Manager&,dash;Watch our Careers page for information coming soon!
Other Advancing Opportunities News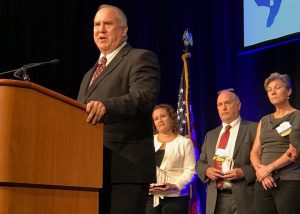 Advancing Opportunities is excited to be at the Governor's Excellence in Housing and Economic Development Awards Brunch. We're receiving the Leading Supportive Housing Development Award for our new group home in Jackson Township that is equipped with assistive technology. The Jackson home is designed to promote independence and full societal participation for residents with developmental disabilities.
Greeting fall was the theme in late September at Weekend Recreation, where our Passaic and Essex County consumers created two crafts and played BINGO, and Parents' Night Out, where children and teens prepared apple crisp and enjoyed each other's company.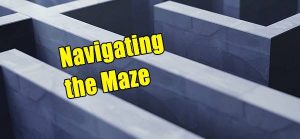 Assistive Technology Specialist Alexandra Mendez will be presenting the workshop, Google for Dyslexia: Assistive Technology Resources for Reading and Writing, at the Learning Disabilities Association of New Jersey's Fall Conference on Sunday, November 11, at TCNJ. It's a great event for parents, teachers, professionals and students. Learn more here:
Disability in the News (Mostly in New Jersey, the Population We Serve)
Rutgers University announced the opening of its new state autism center. The facility is "designed to improve research, treatment, and family services" for autistic individuals.
This science article in the New York Times examines the lives of Sally and Bennett Shaywitz, a husband and wife research team whose life work has centered on demystifying dyslexia and removing the stigma of harmful myths.
This opinion piece celebrates the new Stephen Komninos law but advocates for further legislation. Two options are discussed. (We do not endorse any political ads that may appear.)
Assistive Technology
This article explores how a wave of new low-tech products are making life easier for people with disabilities.
Products mocked as "lazy" or "useless" are often important tools for people with disabilities.
Advocacy and Self-advocacy
A new book by Alice Wong, a well-known disability advocate, compiles essays from writers with a variety of disabilities. It will be available Monday, October 15, as an e-book.
Disability Rights, Accessibility
Here are eight great New Jersey trails for hikers with limited mobility.
The AbleGamers Foundation helps engineer custom video game controllers for players with a variety of abilities, helping bring people together and empower gamers.
Employment for People with Disabilities
This article in Forbes explores four ways in which hiring managers can and should translate disability awareness into policy.
Local New Jerseyans with disabilities show the value of hiring their peers with disabilities.
Informative, Positive, Noteworthy (or All Three!)
Here is a beautiful editorial by Frank Bruni, New York Times, on Shaquem Griffin. He focused on his ability rather than his #disability.
Notable Research on Disability
Paper available in PDF: Fragile X syndrome is a leading genetic cause of autism. People who have either condition often share certain traits, such as difficulties in social situations.
Sometimes, the outward manifestations from trauma (PTSD) appear very similar to those of autism and trauma.
People with a Disability in the Community (Disability Rights and Acceptance; Inclusion)
"The Land of Altered Bodies": a New York Times opinion piece in which two poets with disabilities enter a landscape where they can be at home and free.
Disability Awareness and Appreciation
For September 21, Google celebrated celebrating Mister Rogers! It was on this date, 51 years ago, that Fred Rogers walked into the studios at WQED in Pittsburgh, to start his iconic show. Mister Rogers was particularly a friend to children with disabilities, offering them comfort and acceptance on his show and in his books.