Welcome to our latest installment of noteworthy disability-themed articles! In addition, as a leader in the field, we are pleased to share our experience, knowledge, and expertise with the disability community through our social media outlets: Facebook, Twitter, LinkedIn, YouTube, and Pinterest.
In addition, we are specialists in the area of assistive technology and offer an array of services. The Assistive Technology Center is New Jersey's premier source of information and equipment.
Featured Advancing Opportunities Job
Advancing Opportunities has an immediate opening for a full-time Home Accessibility Specialist in the Morris County area to perform assessments of homes to determine what modifications are necessary to make the home accessible for people with disabilities.
Other Advancing Opportunities News
We have a new YouTube testimonial and success story with our Assistive Technology Services department. Watch this space for Jason Joseph's story!
Disability in the News (Mostly in New Jersey, the Population We Serve)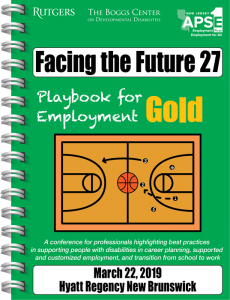 The Board of Trustees of the New Jersey Commission for the Blind & Visually Impaired is offering five scholarships to blind, vision-impaired or deaf-blind individuals. The deadline to apply is March 21, 2019. Detailed instructions can be found here.
Our friends at the Boggs Center are hosting their Facing the Future 27th Annual Conference: Playbook for Employment Gold, Friday, March 22, 9:00 a.m. to 4:00 p.m.
New Jersey comes closer to approving a mental-health parity law, which requires insurers to document that the mental- and behavioral health coverage they provide is at the level of their physical-care benefits.
Fashion, Beauty, and Glamour: Inclusion of People with Disabilities
A new photo exhibit shows the "bold beauty" of women with disabilities.
 Assistive Technology
Here's a nice overview from PBS! Many of the goodies here we have featured in our #AssistiveTechTuesday blog series. "People with Disabilities Use AI to Improve Their Lives"
An interesting June 2018 piece in the MIT Tech Review: The Secret World of Disabled Gamers
For Parents of a Child with a Disability (Parenting)
"I wish we didn't have to fight so hard for our kids with disabilities."
Piece on NPR program Here and Now: "Kids with Disabilities Can Be at Risk of Bullying by Adults"
Advocacy and Self-advocacy
Mental Health First Aid Australia and University of Melbourne are undertaking a Delphi study to develop guidelines for considerations when providing mental health first aid to a person with an intellectual disability. The organizations seek participants in the U.S. and other countries.
On Wednesday, January 22, the day's Google doodle featured Ed Roberts, disability advocate and activist. You can read about Mr. Roberts in this thoughtful article.
Employment for People with Disabilities
From Forbes magazine: "This Woman Is Making Disability Inclusion a Leadership Issue." Her organization is called Valuable 500; its objective is to get the leaders of at least 500 top companies to pledge to inclusion. And it makes very good business. Among the leaders launching  the campaign is Richard Branson of Virgin.
Also from Forbes: "How Business Leaders Are Introducing Disability Rights as a CSR Issue." Diversity, yes; it's also an inclusion issue. A major report cited in the article is Getting to Equal: The Disability Inclusion Advantage.
Another NPR Here and Now feature: "More Companies See 'Neurodiverse' Job Candidates as Untapped Talent Pool"
Informative, Positive, Noteworthy (or All Three!)
Local news (Morris County): The cheerful, positive personality of a son with Down syndrome is enshrined in the name of the restaurant: Sorriso, Italian for "smile."
There has been much controversy surrounding actor Bryan Cranston playing the part of a man in a wheelchair and whether the role should have been given to an actual disabled person. Comedian Trevor Noah thought about the issue and came up with an insightful response.
From the New York Times: "Quiet 'Hero' Marks 30 Years Restoring Limbs, and Dignity, in War"  In 1990, a young Italian doctor visited Afghanistan. Some 30 years later, he is still there, attending to people disabled by the war.
Paralyzed in a car accident while she was in high school, Chelsie was determined to keep her passion. Then, she founded a dance group of women in wheelchairs to inspire young girls with disabilities.
The Arts and People with Disabilities
Nyle DiMarco delivered an important message about accessibility in music this week with his unique reinterpretation of Ariana Grande's "7 Rings."
Interview by Lesley Stahl, ­60 Minutes: Architect goes blind, says he's actually gotten better at his job.
Notable Research on Disability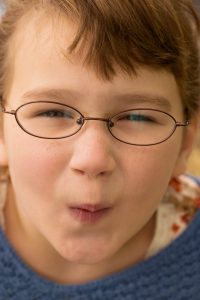 Insightful article: Understanding the Reasons, Contexts and Costs of Camouflaging for Autistic Adults
"What Autism Can Teach Us About Overcoming Digital Burnout"
People with a Disability in the Community (Disability Rights and Acceptance; Inclusion)
For Cory, his wheelchair is a powerful means to go to places, not only in his community, but also very interesting destinations worldwide.
Meet Jessy Yates, the first recipient of Yale's new scholarship for actors with disabilities.
For many with disabilities, "Let It Go" (from Frozen) is an anthem of acceptance.
Disability Advocacy and Self-advocacy
Autistic children from low-income families are undercounted and underserved, a gap community leaders are working to bridge. Here's how to help low-income children with autism.
NAMI: National Alliance on Mental Illness blog piece: "Combating the Loneliness of Mental Illness"