Welcome to our latest installment of noteworthy disability-themed articles! In addition, as a leader in the field, we are pleased to share our experience, knowledge, and expertise with the disability community through our social media outlets: Facebook, Twitter, LinkedIn, YouTube, and Pinterest.
In addition, we are specialists in the area of assistive technology and offer an array of services. The Assistive Technology Center is New Jersey's premier source of information and equipment.
Featured Advancing Opportunities Job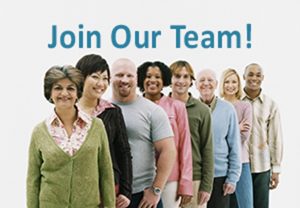 We have several immediate full- and part-time openings for Residential Support Specialists to provide care to men and women with disabilities who are living in group homes and supported apartment settings. This rewarding role includes teaching and/or assisting with personal care and daily-living activities; accompanying residents on recreational pursuits, medical appointments, or shopping; and helping integrate the residents into their communities.
Other Advancing Opportunities News
Cracking the Code: Assistive Technology for Accessibility and Independence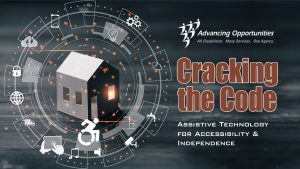 . Free seminar! Thurs., October 17, 9:30 a.m. to 12:30 p.m. Learn how assistive tech can help people with disabilities achieve greater independence.
Disability in the News (Mostly in New Jersey, the Population We Serve)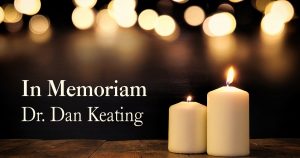 At Advancing Opportunities, we are taking a moment to reflect on the loss of a leader among New Jersey's disability community. Dr. Dan Keating, the Executive Director of the Alliance for the Betterment of Citizens with Disabilities, passed away this week. Dan was an amazing advocate and ally. We learned many things working with Dan, who was always a wonderful friend and true gentleman.
This report examines how emergency planning has overlooked students with disabilities and how the situation must be remedied.
Erin Hawley and Anna Goldberg are hosting a #DisabilityReadathon during the month of October to draw attention to stories written by or about people with disabilities. There are five challenges and it's easy to join.
SSI, Social Security payments are slated to rise in 2020.
Assistive Technology
Three New Jersey girls created a free app to help students with autism define emergencies.
Voice Control is a powerful accessibility tool for navigating your iPhone.
For Parents of a Child with a Disability (Parenting)
These artistic photographs of babies with Down syndrome are truly a beautiful sight to behold!
Advocacy and Self-advocacy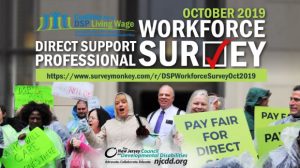 As a part of the New Jersey I/DD community, your voice is very important to the Coalition for a DSP's Living Wage effort to secure competitive wages for these critical workers. Please take a little time to add your voice to this survey by Monday, October 28.
Disability Awareness
World-renowned autism expert Simon Baron-Cohen: 'Neurodiversity is the next frontier. But we're failing autistic people.'
Disability Rights, Accessibility
From Forbes magazine: "The Supreme Court Rules in Favor of Accessibility for the Blind."
Fashion, Beauty, and Glamour: Inclusion of People with Disabilities
A New Jersey woman realized a lifelong dream when the prestigious New York Fashion Week featured her.
Notable Research on Disability
An important whole-genome study lifts the veil on inheritance patterns in autism.
From Newsweek: Test for autism fails major hurdle: "We need to work a lot harder to develop screening tools for autism."
Songbirds speak volumes about language learning, autism.