At Advancing Opportunities, we excel in providing residential and respite services to people of with all disabilities, along with advocacy and education services for parents and guardians and assistive technology support. As a leader in the field, we are pleased to share our experience, knowledge, and expertise with the disability community through our social media outlets: Facebook, Twitter, Google+, LinkedIn, YouTube, and Pinterest. In our Disability and Ability Highlights of the Week column, we will select the best of what we found and shared and present them. Please click on the titles with embedded links to find the full article.
Please stop by our website, http://advopps.org/, and find out all we have to offer.  In addition, we are specialists in the area of assistive technology and offer a huge array of services; the Assistive Technology Center is New Jersey's premier source of information and equipment.
Advancing Opportunities job announcement of the week:
We're hiring!
Advancing Opportunities has immediate openings for part-time Direct-Support Professionals in residential care programs throughout New Jersey. In April, we will be holding job fairs on the following days, from 10:00 a.m. to 3:00 p.m., as follows: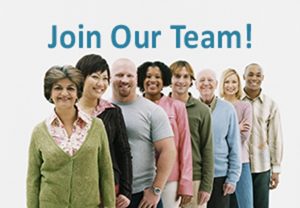 Tuesday, April 11. Budd Lake. Advancing Opportunities, 98 U.S. Hwy. 46 W., Budd Lake, NJ
Thursday, April 20. Parsippany. Family Resource Network, 322 U.S. Hwy. 46 W., Ste. 290, Parsippany, NJ
Tuesday, April 25. Marlboro. Marlboro Free Public Library, 1 Library Ct., Marlboro, NJ
Advancing Opportunities provides supports to individuals with disabilities and their families, so they can live fully in the community.
Our team includes a diverse collection of men and women committed to treating the people and families we serve with dignity and respect and providing the highest quality services and supports.
Employees of the agency enjoy paid training and an excellent array of benefits, including health care and dental benefits for all eligible full-time staff and a 401(k) retirement plan for all eligible employees.
If you are unable to make it to one of the job fair open houses, you can also visit us online, at: http://advopps.org/careers/
Advancing Opportunities news:
Mark your calendars for Saturday, April 22, 2017! It's only a month away. Come and plan to join us for the best barn dance this side of the Mississippi! Each year, the agency holds several fundraising events. We consider them "friendraising" events as well. Join us and learn more about how you can help provide vital services and supports to children and adults with all types of disabilities.

Disability in the news (mostly in New Jersey, the population we serve):
An extension of the New Jersey Community Care Waiver will let state keep spending Medicaid dollars on technology, transportation, and other support services.
The Christopher & Dana Reeve Foundation awards its second annual High-Impact Innovative Assistive Technology Grants.
The draft European Accessibility Act seeks to bring together "fragmented" national laws, while creating new rights enabling full access to services ranging from transport to cash dispensers.
Many mental health workers struggle with the stigma about their own issues.
For parents of a child with a disability (parenting):
Tips for parents: Helping your child with ADHD develop social skills.
CHADD's weekly ADHD in the News
Special Education:
"The separate, unequal education of students with special needs."
Advocacy and self-advocacy:
Here are 10 ways schools and parents can help students with ADHD.
Employment for people with disabilities:
Nearly all high school youth with autism spectrum disorder who participated in an intensive job skills program gained and maintained meaningful part-time employment after graduation, according to a forthcoming study by researchers at Virginia Commonwealth University.
Civil rights and accessibility:
Building compliance and access are basic human rights. 
Informative, positive, noteworthy (or all three!):
A young woman with cerebral palsy launches an effort to raise money for research to help others with her condition.
This remarkable 11-year-old girl, born with a physical disability affecting her left arm, is driven to create prostheses and other useful inventions for people with disabilities, using 3-D printing.
The Arts and People with Disabilities
A noteworthy exhibit of autistic people communicating through their art will be on display at Monmouth University through May. One of the artists, Erin, is grateful for having her art as a means to communicate more effectively.
Disability awareness and appreciation:
Autistic people are often also empathetic, contrary to stereotypes.
Studying the heterogeneity of autism features over time can help us understand why some children do better or worse than expected.
Temple Grandin offered advice to artists with autism.
In a world that wants to say disability is a negative, claiming this quality can be a radical notion.
A mom speaks: We need to stop thinking of autistic people as anything other than human.
Medical news – research:
Researchers have found a set of six simple questions are a reliable way for doctors to screen for attention-deficit/hyperactivity disorder in adults.
Research examines how prenatal maternal infections may affect genetic factors in autism spectrum disorder.
ADHD looks different in the cerebellums of girls and boys with the condition.
Are you up to date on ADHD research? Here are 20 questions and answers.