Welcome to our latest installment of noteworthy disability-themed articles! In addition, as a leader in the field, we are pleased to share our experience, knowledge, and expertise with the disability community through our social media outlets: Facebook, Twitter, LinkedIn, YouTube, Google+, and Pinterest.
In addition, we are specialists in the area of assistive technology and offer a huge array of services; the Assistive Technology Center is New Jersey's premier source of information and equipment.
Featured Advancing Opportunities Jobs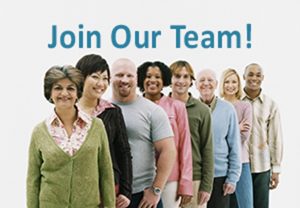 The Residential Services team at Advancing Opportunities continues to grow. We are seeking caring, dedicated part-time direct-support professionals to work at our group homes in several locations throughout the state.
Advancing Opportunities News
The third Spring Hoedown was a tremendous success! These pictures tell of how much the participants enjoyed the event. Most important, the funds raised will help support our valuable services to persons with disabilities throughout New Jersey!
In addition, We wish all our Muslim consumers, families, and friends all the blessings during the holy month of Ramadan!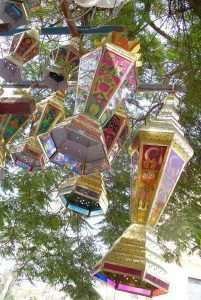 Ramadan

Mubarak!
Disability in the News (Mostly in New Jersey, the Population We Serve)
Autism is no barrier for the youth theater program at the Performing Arts Center, in Morristown, NJ
Assistive Technology
A small wearable device identifies faces and reads text for the blind.
"While some see dots, others read stories." Braibook, first-ever braille e-reader, has been released.
Assistive technology has always been about ingenuity. That said, not all such devices and apps are made by high-tech companies. There are plenty of resourceful people out there, such as this Iranian woman.
For Parents of a Child with a Disability (Parenting)
Tammy Duckworth is the first senator to cast a vote while holding a newborn baby. She is an important role model for young mothers with a disability.
Disability Rights, Accessibility
UCLA law students are set to publish first disability law journal in the United States.
Employment for People with Disabilities
Advocates urge managers to hire people who think differently (e.g., those on the autism spectrum). They will reap rewards, along with the person being hired. Our Career Development Services team is dedicated to that goal.
Informative, Positive, Noteworthy (or All Three!)
A New Jersey college student (with autism) shares his father's talent as a comedian.
Here's a very thoughtful essay on disability—not the medical aspects or even assistive tech. Just what it means to be human and be able to participate in society.
Notable Research on Disability
From prominent researchers in ASD and neurology: "Although compensating for their difficulties may help people with ASD connect with others, get jobs, and successfully navigate social situations, accumulating research suggests it can also lead to exhaustion, burnout, anxiety, and depression."
People with a Disability in the Community (Disability Rights and Acceptance; Inclusion)
A Staten Island, NY, woman founded a company, Makeup on Wheels. "I won't let my disability get in the way of my life," she says.
Disability Awareness and Appreciation
A photographer observed that maternity photos of people with disabilities were very rare. So, this woman worked to fix this.