New Jersey Human Services Commissioner Carole Johnson on Monday announced the launch of a major new program to help individuals with disabilities in the state become more independent and thrive in their communities. With the newly launched NJ ABLE (Achieving a Better Life Experience) program, individuals with disabilities can save tax-free for eligible expenses, such as education, housing, and transportation without losing eligibility for Medicaid and other benefits. To learn more and begin saving, please visit the NJ ABLE web page. The site provides information, as well as forms to sign up and manage an ABLE account.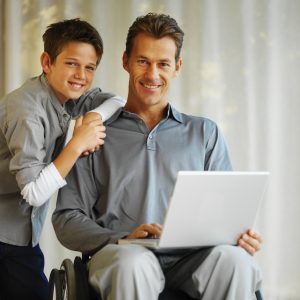 "This is an exciting new program for New Jersey that gives individuals with disabilities and their families the opportunity to improve their financial security," says Commissioner Johnson. "They deserve the peace of mind that comes with being able to save for vital day-to-day expenses. Individuals with disabilities can do anything—and NJ ABLE is now another tool to help them live full and independent lives."
In addition, the tax-free NJ ABLE accounts will not be included as an asset or income when determining an individual's eligibility for state assistance programs.