From our team to your family, we at Advancing Opportunities would like to take the time to wish you Merry Christmas, Happy Kwanzaa, and a Happy Chanukkah. Events to celebrate these holidays of light have been under way for our consumers in many venues. What they have in common is that everyone shares in the joy. We present a selection below:
Our Residences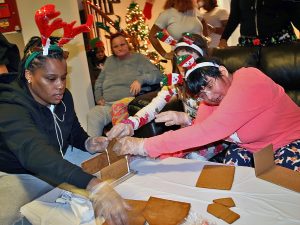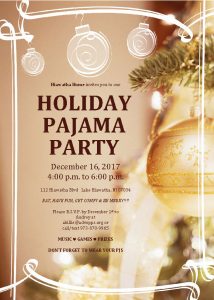 Our Hiawatha group home hosted a party to which residents of other homes were invited.
Adults' and Parents' Night Out (Northwestern New Jersey)
Weekend Recreation (Northeastern New Jersey)
In addition to the above, our Parents' Night Out program in southern New Jersey on December 23 will host its Family Holiday Party for consumers; families are invited, too! Our direct-support staff has been holding holiday decorating contests in each of the group homes throughout the state. So, from all of us to all of you, Happy Holidays!