At Advancing Opportunities, we excel in providing residential and respite services to people of with all disabilities throughout New Jersey. We also offer advocacy and education services for parents and guardians and assistive technology support. As a leader in the field, we are pleased to share our experience, knowledge, and expertise with the disability community through our social media outlets: Facebook, Twitter, Google+, LinkedIn, YouTube, and Pinterest. In our bimonthly column, we will select the best of what we found and shared and present them. Please click on the titles with embedded links to find the full article.
In addition, we are specialists in the area of assistive technology and offer a huge array of services; the Assistive Technology Center is New Jersey's premier source of information and equipment.
Advancing Opportunities Jobs of the Fortnight: This time, it's a quartet!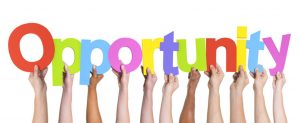 We continue to grow; we have several new employment opportunities!
Disability in the News (Mostly in New Jersey, the Population We Serve)
Robots must work for the good of humanity, Pope Francis says at the World Economic Forum, Davos.
The Recognize, Assist, Include, Support and Engage, or RAISE Family Caregivers Act, passes with bipartisan support.
Assistive Technology
A blind Facebook employee has been developing technology that verbalizes the content of an image or video, enabling visually impaired users to "see" and determine appropriate content for people and advertisers.
New technology, in the form of bespoke digital voices, is changing the lives of people who cannot speak.
A scientist has developed a lightweight brain-controlled exoskeleton oferring fine-motor control.
For Parents of a Child with a Disability (Parenting)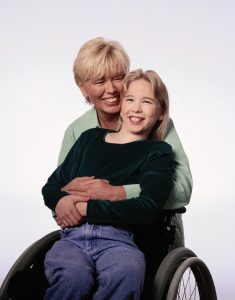 A New Jersey mom of a son with a disability speaks out on her hopes for him and his peers. Baby steps are important steps!
What are racing thoughts, and how can one stop them? This article also discusses how to calm the mind and available medical options.
From Smithsonian magazine: "How museums are becoming more sensory-friendly for those with autism" This is indeed a most welcome development! In addition, for New Jersey residents several theaters and planetariums have special events to accommodate the needs of children with autism.
Special Education
A school in Nutley, NJ, has found a way for robots to help students with autism.
Music therapy brings out the best among children with Down syndrome (and other developmental disabilities)!
A recent study finds that being bilingual can be an important advantage for children with autism.
The Second City, famous for churning out some of the country's top comedians, is now using improv to help students with autism enhance their communication skills.
Although students with disabilities represent just 13 percent of the preschoolers in the US, a report finds they account for three-quarters of all suspensions and expulsions.
College for Students with a Disability
By law, universities cannot require applicants to report disabilities, but more students with autism are thought to be enrolling in and finishing college. This is something in which we have strongly believed all along!
Employment for People with Disabilities
Some very good news: The percentage of Americans with disabilities employed was the highest for 2017 than during previous years. We're very proud to be an important part of this trend in New Jersey.
Informative, Positive, Noteworthy (or All Three!)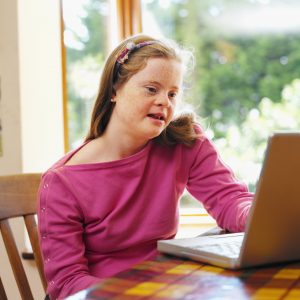 John (with Down syndrome) and his dad created a business to spread their happiness with these cheerful socks!
For those of us who have worked among people with Down syndrome, their often sunny disposition makes our days brighter. For these children, a supportive and affirming sibling brings that sunshine right back.
A young man with Prader-Willi syndrome put his musical talent (on the drums) to use, both for himself and for others with his condition.
People with a Disability in the Community: Inclusion
A PE class in Minnesota, in which students with and without disabilities learn together, has become so popular that it has wait list and even inspired an after-school club. Now, dozens of schools are adopting the concept.
Disability Awareness and Appreciation
"In My Chronic Illness, I Found a Deeper Meaning."
Medical News—Research
A new study led by researchers at Indiana University and Rutgers University provides the strongest evidence yet that nearly imperceptible changes in how people move can be used to diagnose neurodevelopmental disorders, including autism.
Animals and People with Disabilities: A Perfect Match
This article offers more insight why children with #autism relate so well to animals, and vice versa.
Children with autism have a natural affinity for animals, who sense this and reciprocate. It's a very powerful—and precious—