Says Commissioner Carole Johnson, "We are excited to bring you the 2019 New Jersey Resources Directory! The guide is a comprehensive resource identifying the various programs and services the Department of Human Services offers to New Jersey residents, caregivers and advocates. In this guide, a family can find out more information on how to apply for food, income and employment assistance, as well as health care and much more. A caregiver can get information on support programs and services to assist them in caring for their loved ones."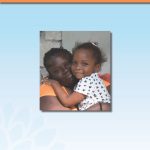 Furthermore, persons with disabilities in the state can obtain information on a host of wide range of services, including assistive technology, employment assistance, in-home supports, help with addictions, and financial assistance for living independently and participating in the community.
Residents can download the PDF version of the 2019 New Jersey Resources Guide here. Updates to the document will be posted on the New Jersey Department of Human Services website.