Coronavirus Disease 2019 (COVID-19): Updates for Individuals, Families, and Providers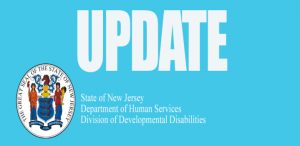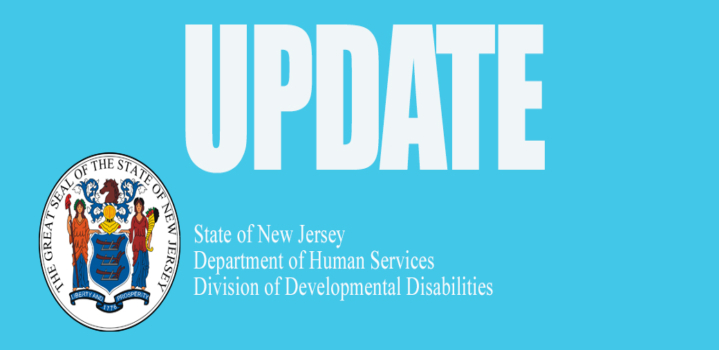 (Page updated March 16, 2020)
Coronavirus disease 2019 (COVID-19) is the respiratory illness caused by a new virus that first emerged in December 2019 and has since spread to at least 70 countries, including the United States. The NJ Department of Health (NJDOH) is leading the state's response to COVID-19 and is working closely with the U.S. Centers for Disease Control and Prevention. For up-to-date information and recommendations, please visit the NJDOH coronavirus webpage and the CDC coronavirus webpage. The NJDOH also maintains a "dashboard" of cases of COVID-19 in the state, by county. "While health officials have more to learn about how COVID-19 is spread, it is believed that COVID-19 is primarily
transmitted through respiratory droplets when a person coughs or sneezes, much like the flu."
DDD (Adults)
As communicated on Friday, March 13, the N.J. Division of Developmental Disabilities has directed all facility-based day program settings to close and provider-facilitated community outings to be discontinued. Please see the Frequently Asked Questions on DDD Closures Related to COVID-19 for Individuals, Families and Providers document for the most up-to-date information.
The following is a letter from Jonathan Seifried, Assistant Commissioner, N.J. Division of Developmental Disabilities:
"No later than Tuesday, March 17, all Division-funded, facility-based day services have been directed to close until advised otherwise. Additionally, the Division has directed that community outings facilitated by providers that are not for the health or safety of an individual should be discontinued immediately.
The immediate health and safety of the individuals we serve are our top priority, and we are committed to working with our individuals, their families, and provider community to identify the best available solutions to keep individuals safe.
We recognize that this guidance will raise immediate questions about service delivery and reimbursement. The Division will provide additional details over the weekend, but we wanted to get this message to you all as quickly as possible. This is an evolving situation, we will stay in touch often, and we encourage stakeholders to monitor state and national public health websites for the most up-to-date information and guidance."
The New Jersey Division of Developmental Disabilities (DDD) hosted a webinar for more than families and 1,000 community providers on COVID-19 preparedness for individuals with intellectual and developmental disabilities. Transcripts are now available, as follows:
This webinar provided an overview of what is known about COVID-19, methods of prevention to reduce the likelihood of spreading the disease or becoming infected, and some planning/preparation tips that households and providers can consider.
Have general COVID-19 questions? Call the public call center, at 1-800-222-1222, or 1-800-962-1253 if in New Jersey but using an out-of-state cell phone.