Ewing, NJ, June 13, 2017 – Advancing Opportunities, Inc. announced today the appointment of Robert Rusciano to its Board of Directors. Mr. Rusciano is a veteran member of the State business community and uniquely suited to help the organization expand its statewide reach and influence.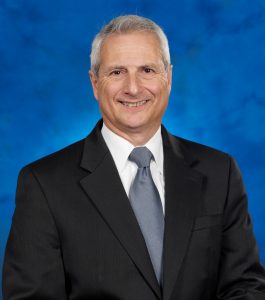 Mr. Rusciano has 16 years of professional experience with the NJ Department of Human Services, one of Advancing Opportunities' most valued partners. During his tenure, he led the Vision 2000 Master Plan, which resulted in the appropriation of $190 million for institutional improvements and expansion of community facilities in the Divisions of Mental Health, Developmental Disabilities, Youth and Family Services and Juvenile Justice.
Later in his career, he served as the Director of the Division of Property Management and Construction in the NJ Department of the Treasury, where he supervised over 300 employees and managed an annual project portfolio valued in excess of $1 billion. His expertise in project management and construction comes at an ideal time for Advancing Opportunities, as the agency works to meet the growing demand for residential programs across the State.
"Advancing Opportunities is growing at a rapid pace," according to CEO Jack Mudge. "Robert's business acumen, his statewide professional network, and his demonstrated commitment to serving the needs of vulnerable populations throughout his career come at a perfect time for our agency."
"The mission of Advancing Opportunities to enhance the lives of people with disabilities is one I am passionate about," said Rusciano. "I look forward to contributing to the organization's continued growth and success."
Rusciano has a long history of dedication to his community. He is a Trustee and President Emeritus of the Old Barracks Association and Museum, President of the Plainsboro Non-profit Housing Corporation, and Commissioner Emeritus of the State Capitol Joint Management Commission, among many other things. He holds a bachelor's degree from Northeastern University and a Master of Public Administration from NYU.