Welcome to our latest installment of noteworthy disability-themed articles! In addition, as a leader in the field, we are pleased to share our experience, knowledge, and expertise with the disability community through our social media outlets: Facebook, Twitter, LinkedIn, YouTube, Google+, and Pinterest.
In addition, we are specialists in the area of assistive technology and offer an array of services. The Assistive Technology Center is New Jersey's premier source of information and equipment.
Featured Advancing Opportunities Jobs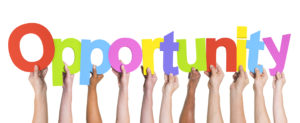 Our residential services are expanding! This week, we have two new jobs available:
Coordinator of Residential Services (central New Jersey), to supervise assigned personnel, including but not limited to Residential Manager, Support Lead, and Residential Support Specialists as well as students in the work place
Residential Senior Manager (Monmouth County), to provide on-site direct behavioral health care services to people with developmental disabilities in a residential setting.
This are exempt, full-time, salaried positions. Interested candidates should forward a résumé to: hr@advopps.org, or fax it to 609-882-4022. You can find other job listings here.
Other Advancing Opportunities News
The voices of people with disabilities need to be heard. To highlight the importance of this community participating in the election process, the @alliancecenterforindependence and REV UP NJ will kick off National Disability Voter Registration Week with an event on Monday, July 16, from noon to 2 p.m., in front of the New Jersey State House Annex on West State Street in Trenton. People will be able to register to vote at the event. Representatives of state government and candidates have been invited. The kick-off will feature speakers, entertainment and resources. Register for the event here:
Employees from two New Jersey companies donated time on behalf of our residential consumers:
A team of volunteers from KPMG visited our group homes in Bergen County today and planted flowers and vegetable gardens. They worked hard and our residents will enjoy the fruits (and vegetables) of their labor all summer long. We are grateful for their efforts!
We express thanks to our friends at IT Radix, an IT consulting and computer services firm based in Morris County. Their team spent a Friday afternoon at our Beverwyck house, helping our residents plant two raised garden beds. Generous support from businesses like IT Radix is what helps our organization thrive. What a great day for Advancing Opportunities!
Disability in the News (Mostly in New Jersey, the Population We Serve)
A New Jersey schoolteacher devoted 45 years to helping students with disabilities. Now she's leaving them $1 million.
'America's Playwright' – An Institutionalization, and Neurodiversity's Call Today – This article in Forbes explores the new documentary on Arthur Miller and the institutionalization of his son Daniel (who has Down syndrome) in the 1970s.
Usually, evaluating people with disabilities and equipping them with asssitive technology involves professionals with great skills. That would apply to middle- and high school students as well, as we see here.
Tactile fireworks? Disney has developed a method of capturing the magic of fireworks for people who are blind or visually impaired. Tiny jets of water sprayed from moveable nozzles onto a flexible screen provide a tactile sensation that is "a meaningful analog of the visual fireworks they represent." Would it work for children with autism?
Refreshable braille displays have come a long way. Apple, Microsoft, and Google are working together to develop a universal standard among the options available.
With a special pair of technologically advanced glasses, a blind woman is able to see her dog for the first time.
For Parents of a Child with a Disability (Parenting)
A father created a 3-D orthosis, so his seven-year-old son can walk for the first time. He then quit his job and launched a company to make orthotics more accessible to children who cannot afford them.
Many children with autism have a natural intelligence for music. For their parents, this is sweet sounding.
Advocacy and Self-advocacy
Women with disabilities and chronic illness talk self-love and body confidence.
The number of children with autism keeps growing. Why aren't we helping them more?
Meet seven cerebral palsy advocates and self-advocates who have made a name for themselves for their devotion.
College for Students with a Disability
Three new reports explore transition strategies for youth with disabilities.
Disability Rights, Accessibility
Disability and civil rights groups are suing Education Secretary Betsy DeVos over her proposed investigation rollbacks, which many people believe impact special education.
In other news, the Department of Education is reconsidering previously settled disability complaints, an issue of concern to people who work with students with disabilities.
Employment for People with Disabilities
Many states are helping people with disabilities break into government jobs. Here's how.
Informative, Positive, Noteworthy (or All Three!)
Another publication suggests these six noteworthy pieces that were published during the month of May.
The Arts and People with Disabilities
A girl born without hands shows how she is still able to produce beautiful artworks and very fine writing.
Notable Research on Disability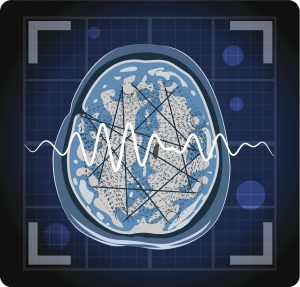 A Rutgers University professor discusses how science denial affects public health. Included are how science denial affects public attitude to autism, for which New Jersey has the highest prevalence.
A long-time physician specializing in autism opines on the need to stop expanding the definition as to who can be classified as autistic.
Research examines language processing in children on the autism spectrum.
"A team of New Jersey brain-injury researchers has published the first pediatric study linking functional level on admission with the likelihood of functional gains during rehabilitation."
People with a Disability in the Community (Disability Rights and Acceptance; Inclusion)
A designer cites studies exploring the way fashion designers should use empathy in creating inclusive clothing for people with disabilities.
"I'm a travel writer who uses a wheelchair—and I want to see more stories like mine."
Disability Awareness and Appreciation
Students with disabilities are preparing to attend a service honoring their hero, Stephen Hawking. In addition, Cambridge has established 50 Stephen Hawking fellowships.