Ewing, New Jersey, May 31, 2017 — A leader in disability services, Advancing Opportunities, Inc. is pleased to announce Hamilton resident Gretchen DiMarco, a dynamic professional specializing in non-profit leadership, development and communications, is joining its team as a Community Relations Associate.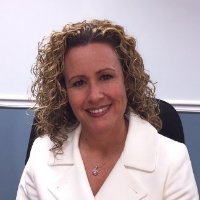 "At Advancing Opportunities, our main focus is helping people with all types of disabilities become integrated and active in their communities.  Establishing substantive relationships in the towns where we provide services benefits the individuals we serve.  I am confident Gretchen's enthusiasm for the work we do in conjunction with her expertise and unbridled creativity will help us form meaningful connections across the state," said CEO Jack Mudge.
"My passion is helping non-profit organizations 'tell their stories' in a way that drives community engagement," said DiMarco.  "The team at Advancing Opportunities generates amazing narratives every day — whether it is a student learning about assistive technology to help them in the classroom; a person landing a job in a field that truly excites them or a person moving into a home of her own and living independently.  I am looking forward to sharing these stories in a way that celebrates diversity and highlights the contributions people with disabilities make in their communities," she said.
DiMarco began her career in the field of non-profit association management on the professional staff Alpha Xi Delta Fraternity, a national organization dedicated to the vision of "inspiring women to realize their potential." During her tenure, she honed her skills in strategic planning, leadership development, volunteer engagement and organizational growth.
In 2010, she joined the staff of the Port Authority of New York and New Jersey, where she worked on the public affairs aspects of a diverse portfolio of projects including the raising of the Bayonne Bridge, Super Bowl XLVIII, the ARC Tunnel project, and the rebuilding of the World Trade Center.
In 2014, she turned her attention to her hometown community of Hamilton, N.J. when she joined the Hamilton Area YMCA's staff as the Senior Director of Fund Development and Corporate Communications.
DiMarco is an active volunteer. She is a member of the Robert Wood Johnson University Hospital Foundation's Young Professionals Group; she serves as National Vice President for Alpha Xi Delta Fraternity; and in 2016 she was appointed by Mayor Kelly Yaede to the Hamilton Township Economic Development Advisory Commission. She is also a member of the executive board of the PTA at her children's school.
She graduated from Syracuse University's S.I. Newhouse School of Public Communications in 1999. She currently lives in Hamilton with her husband and two sons.