Facing disability with dignity! Welcome to our latest installment of noteworthy disability-themed articles! In addition, as a leader in the field, we are pleased to share our experience, knowledge, and expertise with the disability community through our social media outlets: Facebook, Twitter, LinkedIn, YouTube, Google+, and Pinterest.
In addition, we are specialists in the area of assistive technology and offer a huge array of services; the Assistive Technology Center is New Jersey's premier source of information and equipment.
Featured Advancing Opportunities Jobs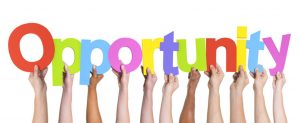 We'd love to meet you! As Advancing Opportunities continues to grow, we are hiring caring, dedicated full- and part-time direct-support professionals to work at our group homes in several locations throughout the state.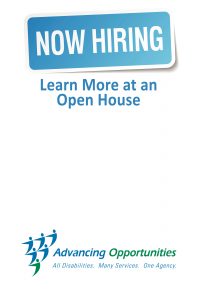 Come to our next open house, Wednesday, June 6, 2018. We'll be on hand between 10:00 a.m. and 3:00 p.m. at our Parsippany office:
322 U.S. Hwy. 46 W., Ste. 290
Parsippany, NJ
Cannot make it? No problem! Check out our careers listing here.
Other Advancing Opportunities News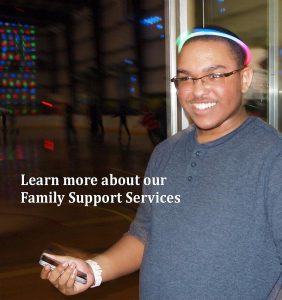 Friday, June 15, come learn more about Advancing Opportunities Family Support Services at the Free Community Café hosted by the Mercer County Children's Interagency Coordinating Council. It's being held at the Mercer County Family Support Organization, 3535 Quakerbridge Road, Suite 400, Hamilton, NJ. The event runs from 10 a.m. to 1 p.m. and will feature providers who specialize in serving children with autism, including social service agencies, healthcare providers and educational supports.
Disability in the News (What We Have Been Waiting For)
The winner of Britain's Got Talent this year is…
The Lost Voice Guy!
Indeed, he is very funny, but his message is serious (which makes for brilliant comedy.). As he says, "I was disabled before I was popular." Furthermore, "People were laughing at me even before I became a comedian."
One fan on YouTube has compiled this vignette of his journey:
We'll let him tell of the rest of his journey!
Assistive Technology
Refreshable braille displays have come a long way. Apple, Microsoft, and Google are working together to develop a universal standard among the options available.
With a special pair of technologically advanced glasses, a blind woman is able to see her beloved dog for the first time.
For Parents of a Child with a Disability (Parenting)
Many children with autism have a natural intelligence for music. For their parents, this is sweet sounding.
Advocacy and Self-advocacy
Meet seven cerebral palsy advocates and self-advocates who have made a name for themselves for their devotion.
Disability Rights, Accessibility
AirBnB offers search filters to find accessible lodging for people with various physical disabilities.
Employment for People with Disabilities
Inclusion at our neighboring Governor's office! Pennsylvania hires 20 persons with disabilities as summer interns to study accessibility issues. Indeed, helping people with disabilities find meaningful employment is one of our core values!
For people with disabilities, success at work continues to be an uphill struggle without the supports they need.
Notable Research on Disability
A long-time physician specializing in autism opines on the need to stop expanding the definition as to who can be classified as autistic.
"A team of New Jersey brain injury researchers has published the first pediatric study linking functional level on admission with the likelihood of functional gains during rehabilitation."
Research examines language processing in children on the autism spectrum.
People with a Disability in the Community (Disability Rights and Acceptance; Inclusion)
A South Jersey gym offers a comfortable time and space for children with sensory-processing disorders.
Disability Awareness and Appreciation
"Don't hesitate to make me feel wanted and desired because of your presumptions about my body." This article discusses how many people have misconceptions about people with disabilities having sex in their personal relationships.