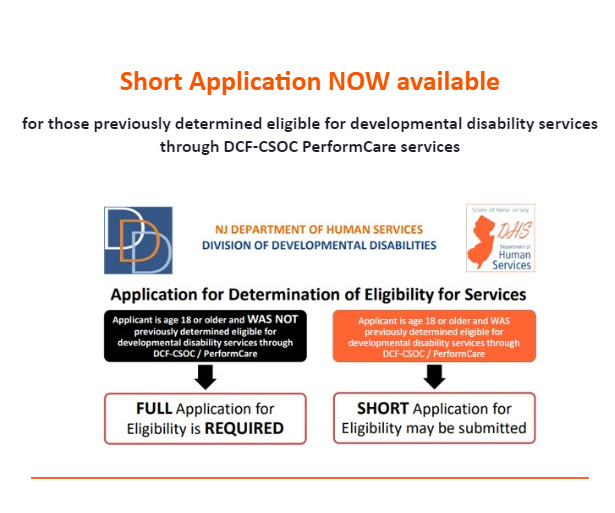 A short application is now available for persons previously determined eligible for developmental disability services through DCF-CSOC PerformCare services.
A collaboration with Regional Family Support Planning Councils and the Division of Developmental Disabilities (DDD) created a new SHORT application. 
Individuals (age 18 and older) who were determined eligible for DCF CSOC/PerformCare services can use this application instead of the "full" application.
For more details, please go to:
https://www.state.nj.us/humanservices/ddd/services/apply/index.html