Welcome to our latest installment of noteworthy disability-themed articles! In addition, as a leader in the field, we are pleased to share our experience, knowledge, and expertise with the disability community through our social media outlets: Facebook, Twitter, LinkedIn, YouTube, and Pinterest.
In addition, we are specialists in the area of assistive technology and offer an array of services. The Assistive Technology Center is New Jersey's premier source of information and equipment.
Featured Advancing Opportunities Job
We have an immediate full-time opening for a full-time Home Accessibility Specialist in the Morris County area to perform assessments of homes to determine what modifications are necessary to make the home accessible for people with disabilities. To fulfill the purpose of the position the incumbent will provide technical assistance and consultation for other professionals, consumers, and their families.
Other Advancing Opportunities News
Advancing Opportunities will be at the Bacharach Institute for Rehabilitation's 5th Annual Ability Fair at Stockton University on Wednesday, July 24 from 10 a.m. to 2:30 p.m. It's a showcase of products, providers and services meant to improve the health and well-being of adults and children of all ages with physical challenges. It's free.
You can register here:
Disability in the News (Mostly in New Jersey, the Population We Serve)
The New Jersey Human Services Commissioner Carole Johnson names a new Medicaid Director. Jennifer Langer Jacobs will heading CHIP and NJ Family Care.
Rutgers University broke new ground on its Center for Adult Autism Services.
Also from our state university: A new Rutgers film highlights the importance of community living for individuals with intellectual/developmental disabilities.
In the New York Times: "Ali Stroker Makes History as First Wheelchair User to Win a Tony" Active in the theater since she was seven, Ms. Stroker plays Ado Annie in the Broadway revival of Oklahoma!  An article in Forbes tells of how "The Tonys Broke a Glass Ceiling Hollywood Refuses to Approach." Said Ms. Stoker, "I was meant to be in this seat."
Furthermore, inclusion, yes. Accessibility, not quite. An article in the Huffington Post pointed out that Ali Stroker had to wait backstage, because the producers of the Tonys had neglected to build a wheelchair ramp.
Informative, Positive, Noteworthy (or All Three!)
In this very interesting article in The Atlantic, veteran journalist and essayist Masha Gessen suggests there was a connection between Asperger's and social activism in the Soviet era.
This Verona octogenarian mentors teens with autism, inspires community.
A group of students with disabilities were made to leave their central New Jersey high school prom. The story spread across the state. Several community organizations determined to address the injustice. Said one of the individuals, "My heart broke for the children." The groups invited the students to their proms.
Diagnosed with ALS at 14, Lauren is now a disability lifestyle influencer.
 Assistive Technology
With the help of assistive technology, a Minneapolis graduate unable to speak gave his class address.
One more: A high school student unable to articulate speech out loud delivered an awe-inspiring commencement speech, using speech software he programmed in class.
For Parents of a Child with a Disability (Parenting)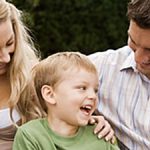 A free family crisis handbook for families with loved ones with disabilities in New Jersey is now available.
Disability Rights, Accessibility
It's a sentiment in special education, that we must adapt to the student, rather than expect the student to adapt to us. The same applies to accessibility for all people with a disability.
People with Disabilities in the Arts
A new exhibit in Philadelphia celebrates the lives and contributions of scientists with disabilities.
Notable Research on Disability
Articles from Research and Practice for Persons with Severe Disabilities are available online, courtesy of the publisher, Sage journals.
From Education Week: "Three new studies show that a web of factors appear to influence how often black and Hispanic children are identified for special education compared to similar white peers."
People with a Disability in the Community (Disability Rights and Acceptance; Inclusion)
Energized by disability advocates, the LGBTQ community, Black Lives Matter, and the #MeToo movements, disability inclusion is becoming ever visible. Businesses should listen.
"One Billion Disabled People Just Hit the Business Radar."
Also from Forbes magazine: "Why Hiding a Disability from Coworkers May Hurt Not Help You"
Bonnielin Swenor has dedicated her life to helping vision-impaired patients. She also has low vision herself—and she is fighting to increase the presence of disabled people in science and medicine.