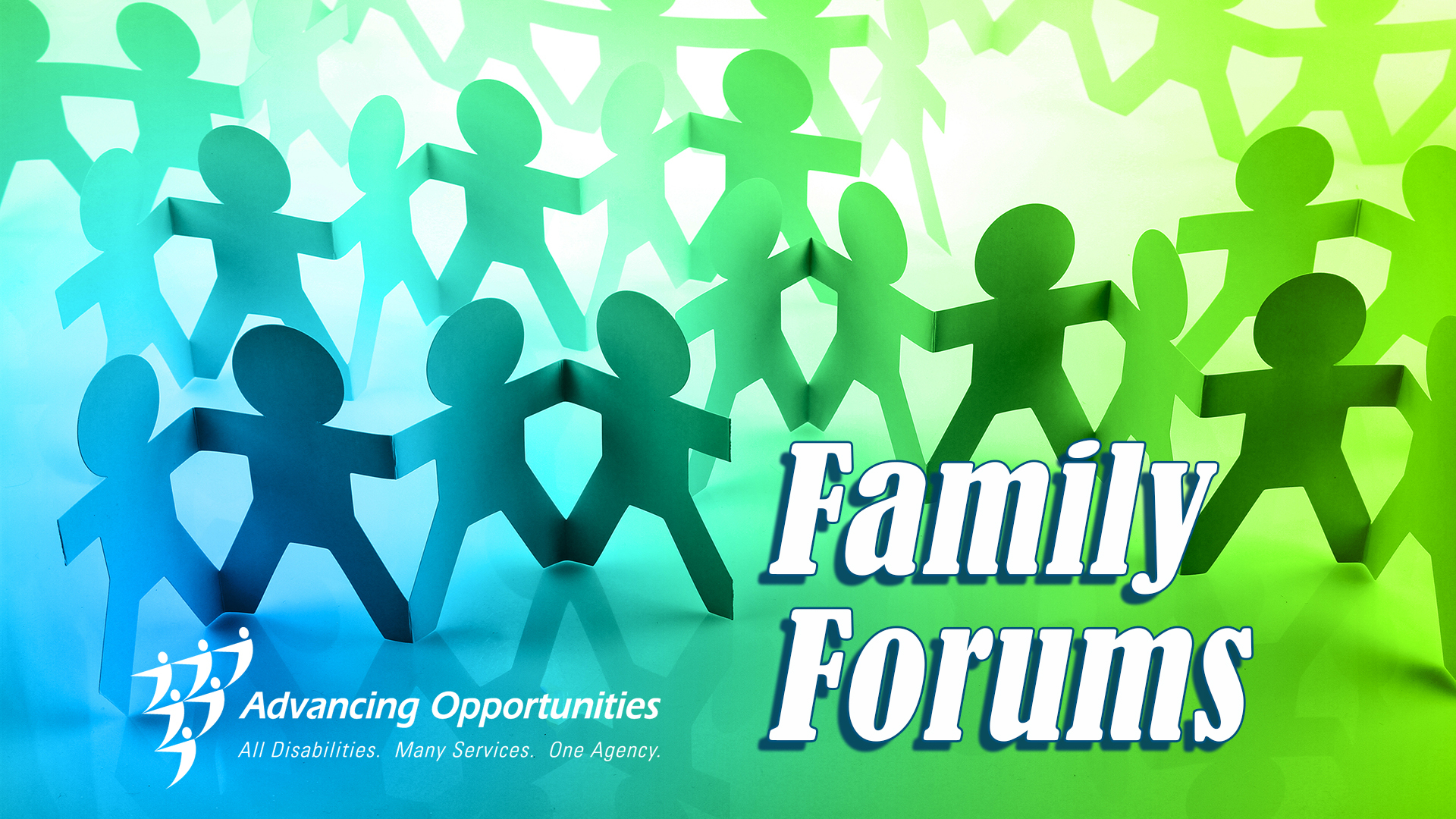 Let's Connect!
This August the agency will be hosting three regional Family Forums to help forge stronger connections with the individuals and families we serve. During the forums we would like to: update you on what's happening within the agency; discuss the changes in New Jersey's service delivery system; and hear your concerns and ideas.
Cherry Hill Library
Tuesday, August 20
100 Kings Highway North, Cherry Hill
7:00-8:30 pm
Lincoln Park PAL/Community Center
Thursday, August 22
10 Boonton Turnpike, Lincoln Park
7:00-8:30 pm
Advancing Opportunities' Office
Wednesday, August 28
1005 Whitehead Road Extension, Ewing
7:00-8:30 pm
Advancing Opportunities will provide supervised activities for family members who are not participating in the forum. There is no charge to attend but registration is required. Please register at least one week before the date of the forum you plan to attend so we can make arrangements to have age appropriate activities.
Register Here: