At Advancing Opportunities, we excel in providing residential and respite services to people of with all disabilities, along with advocacy and education services for parents and guardians and assistive technology support. As a leader in the field, we are pleased to share our experience, knowledge, and expertise with the disability community through our social media outlets: Facebook, Twitter, Google+, LinkedIn, YouTube, and Pinterest. In our bimonthly column, we will select the best of what we found and shared and present them. Please click on the titles with embedded links to find the full article.
In addition, we are specialists in the area of assistive technology and offer a huge array of services; the Assistive Technology Center is New Jersey's premier source of information and equipment.
Advancing Opportunities Job Announcement of the Fortnight
Advancing Opportunities is seeking an individual for the position of Human Resources Generalist. He or she will be responsible for assisting in all aspects of providing Human Resources support to the agency. In addition, the Human Resources Generalist performs other duties from time to time, as deemed appropriate. He or she routinely deals with highly sensitive and confidential matters.
Advancing Opportunities News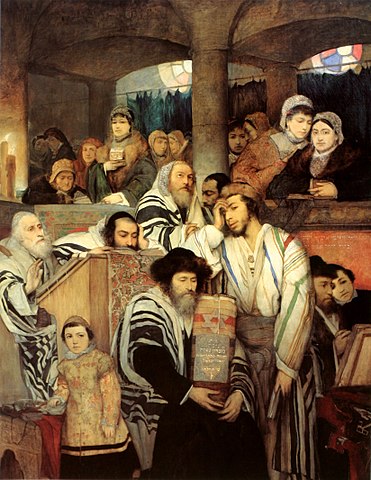 All of us at Advancing Opportunities wish our Jewish consumers, families, and friends all the blessings of Yom Kippur!
Disability in the News (Mostly in New Jersey, the Population we Serve)
Meet the marshal of the 2017 Disability Pride parade, to be held next Saturday, October 7, in Trenton, NJ.
The Mayo Arts Center in Morristown, NJ, announces openings for its Project Miracle. We share this vision of inclusion, enabling children, teens, and young adults with autism and other intellectual and developmental disabilities to shine in theater and music, all in a community setting.
The Ford Foundation named Judy Heumann, a long-time disability rights advocate, as a senior fellow.
For Parents of a Child with a Disability (Parenting)
A mom explains why she feels that "disabled" is a more suitable term  for her daughter. What do you think?
Special Education
A report from the U.S. Department of Health and Human Services urges the federal government to strengthen transition programs for students with autism.
Assistive technology
An assistive technology thought leader offers eight reasons home-assistant devices make excellent AT.
Middle school students create a custom pencil grip for a fourth-grade peer.
A brilliant student with a severe physical disability was not able to attend the defense of her PhD dissertation in person. So she invented assistive tech to be there for her… for peers with disabilities like hers.
Advocacy and Self-advocacy
From Forbes: "An Epic Adventure (On Horseback) Shows That Disability Is Everyone's Business" 
Congratulations to Yetnebersh Nigussie, an extraordinary disability advocate, on winning the Right Livelihood Award!
Disability Rights, Accessibility
A disability advocate presents maps of the metros of major cities, as seen from the perspective of accessibility. The results are sobering.
Employment for People with Disabilities
Although some sectors have made the news on hiring autistic people because of their intellectual talents, employment for many people with autism remains elusive.

Informative, Positive, Noteworthy (or All Three!)
When his flight was delayed, a passenger with autism had a panic attack. Fortunately, a stranger with kindness was able to offer him the comfort and understanding he sought and desperately needed.
People with a Disability in the Community (Disability Rights and Acceptance; Inclusion)
"We need to have more honest conversations about dating and disability. Here's my truth."
Disability awareness and appreciation
"Autism in Reel Life": Exploring the progress in portraying autistic people on television and the challenges remaining.
Beauty, glamour, and fashion: the inclusion of people with disabilities
Award-winning stars call on this fashion designer with Down syndrome.
This unique nonprofit organization incubated in the famous school is dedicated to developing clothing for people of all abilities.